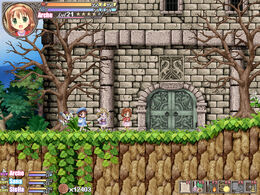 The Archmage's Tower is a secluded tower to the north outside of
Chartreux
and is the home of the
Archmage Towarin
.
Background
Edit
Pink Slime
Baby Aquamage
Rattlesnake
Org Bowman
Org Swordmaster
Kobold Ace
Young Harpy
Mind Chocolate x1
Tough Drop x1
Good Child Drop x1
Glue
Poton Sap
Rozack Polish
Memory Photo 7
Ad blocker interference detected!
Wikia is a free-to-use site that makes money from advertising. We have a modified experience for viewers using ad blockers

Wikia is not accessible if you've made further modifications. Remove the custom ad blocker rule(s) and the page will load as expected.