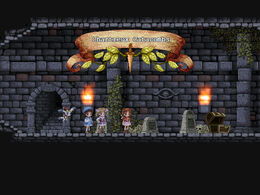 The Chartreux Catacombs lie beneath
Chartreux Graveyard
outside
Mayberk Manor
and are the home to many ghosts that haunt the dungeon.
Background
Edit
Ghost
Vile Bat
Rattlesnake
Skeletal Soldier
Ghost Mage
Crypt Key x1
Recall Lamp x1
Crypt Key x1
Mystery Juice x1
Scale Armor x1
Pocketwatch
Copper Coin x1200
Crypt Key x1
Doll Hand
Memory Photo 6
Crypt Key x1
Crypt Key x1
Crypt Key x1
Crypt Key x1
Guardian Drop x1
Power Drop x1
Good Child Drop x1
Thieves' Key
Ad blocker interference detected!
Wikia is a free-to-use site that makes money from advertising. We have a modified experience for viewers using ad blockers

Wikia is not accessible if you've made further modifications. Remove the custom ad blocker rule(s) and the page will load as expected.