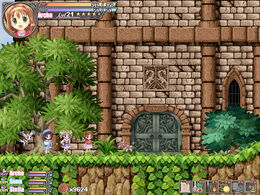 Weathervane Tower is a massive tower and where the final crest can be found.
Background
Edit
Young Harpy
Rattlesnake
Kobold Ace
Harpy
Revival Drink x1
Water of Life
Rune Staff x1
Stronggirl Juice x1
Mystery Juice x1
Best Herb x1
Blessed Earring x1
Wind Crest 3
Ad blocker interference detected!
Wikia is a free-to-use site that makes money from advertising. We have a modified experience for viewers using ad blockers

Wikia is not accessible if you've made further modifications. Remove the custom ad blocker rule(s) and the page will load as expected.